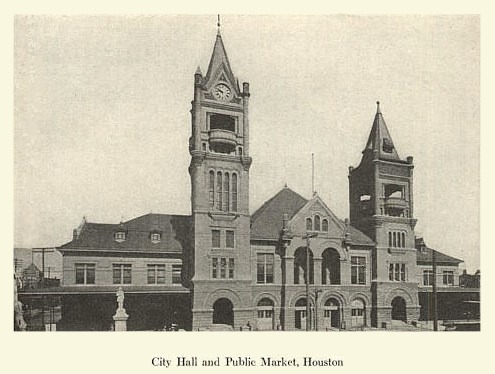 Houston
Harrisburg-Jackson Cemetery
---
" The earliest origins of this cemetery are undocumented. African American burials likely began with development of the local cattle industry and area railroads during the 1840s and 1850s. By the 1870s an African American community was well established in Harrisburg. About that time, former slaves began to establish their own fraternal organizations. The Mutual Benevolent Association was chartered in 1878. As a service to its members, the association arranged and sometimes financed burial services on this site, located between Harrisburg and what apparently was a proposed freedman's town which never materialized. Ownership of the land changed several times in the ensuing years, and a benevolent organization called Loving Band of Hope acquired the property in 1899, caring for the cemetery for 23 years. In 1922, the Jackson Funeral Home, among the oldest African American funeral homes in Houston, bought the cemetery property and used it as its primary burial ground until the last recorded burial in 1967. Among the graves is that of Tom Blue, once a body servant of Sam Houston. Blue reported that he was present at the Battle of San Jacinto. He served Houston until escaping to Mexico before the Emancipation Proclamation and later returned to live out his long life in Harrisburg. Also buried here are Steve Ray, a rodeo rider and cowboy on the Samuel Allen Ranch in Pasadena; black civic leader George W. Sanders; Wilson Burley, who fought in the Civil War in the 84th U.S. Colored Infantry; Austin C. Winfree, a buffalo soldier who served in Cuba during the Spanish American War; and veterans of World War I. The cemetery is a chronicle of the African American slaves, former slaves and pioneers of Harrisburg and of Texas.
7700 Bowie St. Houston, Texas
Harris County
Year Erected: 2000
Marker Type: 27" x 42"