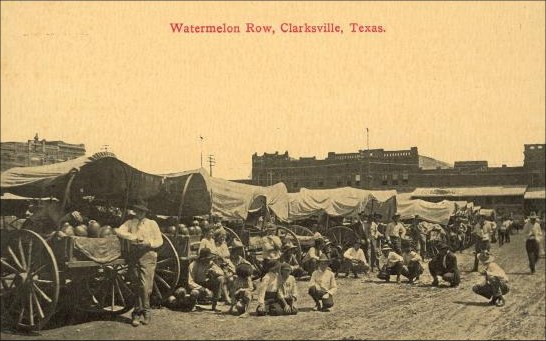 Clarksville
Confederate Congresses
---
(Texas in the Civil War) During the 4 years, 4 months after secession, Texas sent 18 lawmakers to the Confederate capitols. Her delegates to the Provisional Congress, Feb. 1861 to Feb. 1862, were John R. Gregg, Freestone County; John Hemphill, Travis County; Wm. B. Ochiltree, Nacogdoches County; Williamson S. Oldham, Washington County; John H. Reagan, Anderson County; Thomas N. Waul, Gonzales County; and Louis T. Wigfall, Harrison County. Texans in the first Confederate States Congress, Feb. 1862-Feb. 1864, were B. H. Epperson of Red River County; M. D. Graham, Rusk County; Peter W. Gray, Harris County; Claiborne C. Herbert, Colorado County; Frank B. Sexton, San Augustine County; John A. Wilcox, Bexar County; and Wm. B. Wright, Lamar County. Oldham and Wigfall served as senators, 1862-1865. Herbert and Sexton were re-elected to the Second Confederate Congress, in 1864. Their colleagues were Gen. John R. Baylor, Parker County; Anthony M. Branch, Walker County; Stephen H. Darden, Gonzales County; and Simpson H. Morgan, Red River County. Several congressmen left the legislative branch of the government for the battlefield, two becoming generals. Others left for presidential assignments-- one, Reagan, to be postmaster-general in the cabinet.
Town Square, Main St. Clarksville, Texas
Red River County
Year Erected: 1965
Marker Type: 27" x 42"