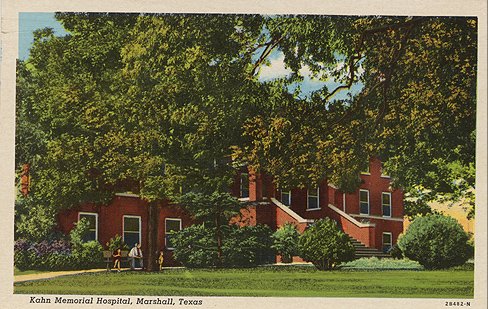 Marshall
Barker Post Office
---
"The settlement that became Barker developed on the Missouri-Kansas-Texas railroad in the late 1890s. G. T. Miller applied for a post office in 1898. It occupied a corner of his store, which also was used as a saloon. The structure was damaged in the 1900 storm, and postmaster Miller moved it to the east side of the Barker-Clodine Road and rebuilt it. He remained postmaster until 1911. Moved to a new location on the Katy Freeway (Interstate Highway 10) in 1967, it was designated a third-class post office in 1969 and a second-class office in 1977. In 1978 the postal service considered closing it, but residents rallied and saved it. Designated first class in 1981, the post office moved to baker road in 1984.
211 Baker Rd. Barker (Houston), Texas
Harris County
Year Erected: 2001
Marker Type: 18" x 28"