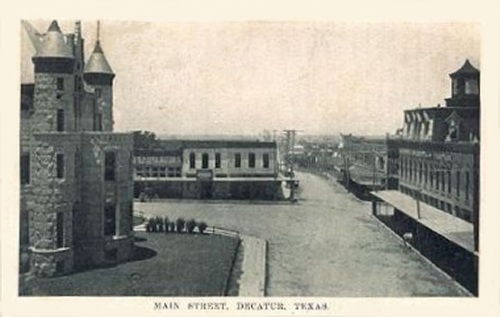 Decatur
Bledsoe, George Lawton
---
Georgia native George Lawton Bledsoe (b. 1805), a carpenter and cotton gin builder, came to Texas in 1834. A veteran of the Texas Revolution and the Battle of San Jacinto, he received a pension for his military service and patented land grants in Brazoria, Cooke, Jack, Fannin, and Wise counties. He was married to the former Ellen Bowdre (d. 1850) and had five children. Bledsoe is buried here along with his daughter Georgia and a brother-in-law, Preston E. Bowdre. Ellen Bledsoe and the couple's other four children are buried in Fannin County, probably in Bledsoe Cemetery near Dial.
Beauchamp Drive Aurora, Texas
Wise County
Year Erected: 1986
Marker Type: 28" x 18"