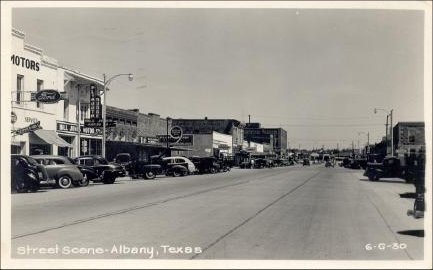 Albany
Jacobs, H. C. House
---
First permanent home in Albany. Built 1875 of stone from nearby deposits by Henry Carter Jacobs (1842-94), an organizer and the first sheriff of Shackelford County. A Kentuckian, Civil War veteran, and surveyor, Jacobs platted town of Albany, donated courthouse and Presbyterian church sites, led in move for a railroad here. He was a merchant, land developer and agent, published "Albany Sun", bred fine horses, and played in cornet band. He married Mary Josephine Whately; they had five children. He and his wife helped organize Presbyterian church. Their pioneer home was restored in 1973. Recorded Texas Historic Landmark, 1974.
Jacobs Street Albany, Texas
Shackelford County
Year Erected: 1974
Marker Type: 18" x 28"